What are the Essential Features to Power Up Your New eCommerce App?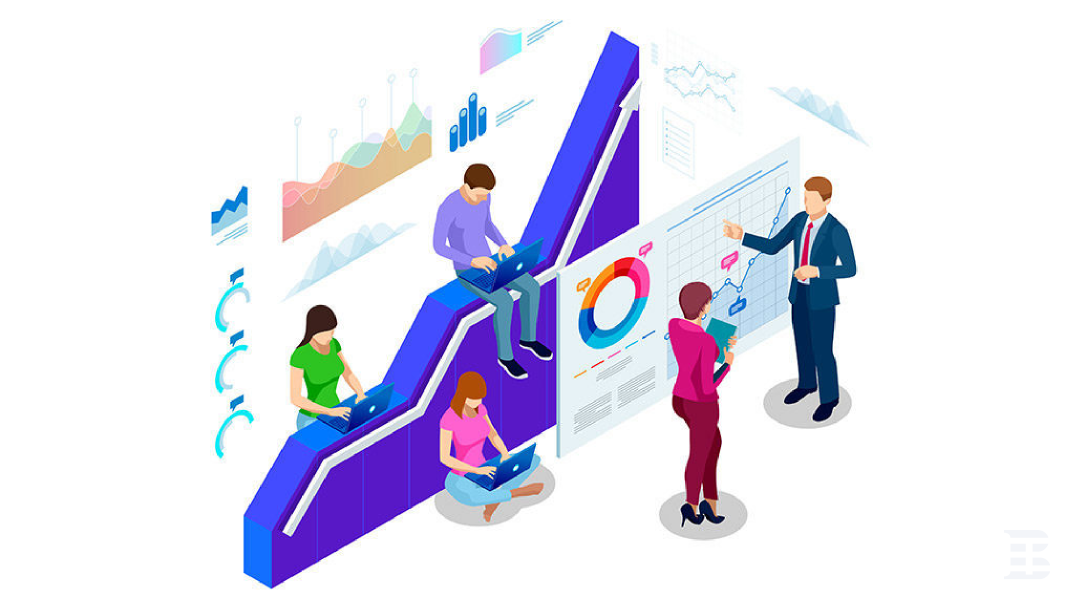 Today, the world has been digitalized, and growing and sustaining a brand in this digital world is no easy task. There is a constant need for a brand to stand out among its competitors in the crowd, and the dire need to deliver an outstanding experience to its customer is never-ending.
And to accomplish all this, the brands need to have a strong digital presence and user-friendly apps, which are the game changers today. With the revolution bought by smartphones and the internet, many businesses have found creative manners to build a strong digital strategy.
Suppose you take a step back and analyse. In that case, you will realize that almost every aspect of your life is connected to an app, be it your creativity, entrainment, information gaining and sharing, socializing as well as your medical needs such as quick delivery of meds, hot piping food delivered at your doorstep and even your dating life are being propelled by dating apps now.
Online shopping or the e-commerce sector also leverages massive benefits from mobile apps. Various mind-blowing and user-interactive features are helping users to use e-commerce apps for buying their favourites.
More and more companies are now opting for digital solutions. With the advancement of apps, they are looking forward to constantly adding features to existing apps to sustain growth and customers. Hence, if you are associated with an e-commerce business, then this is the time to upgrade the feature list to add maximum customers to your bag.
Here uncover the essential features that will power up your e-commerce app:
Fresh UI/UX design
While the old eCommerce flow has been working for years, it is time to change. A fresh UI/UX design can help you make an impression on your users and be more inviting. With a modern look and feel, your customers will immediately notice the difference and feel more at ease with your app. This can result in more users and better user engagement.
So, before you start building, ensure you have a designer on your team who can guide you through this process. This designer can work with your team to create a fresh UI/UX design that aligns well with the latest eCommerce trends and keeps the most up-to-date functionality in mind.
Rich product catalogue with a 360-degree view
Your product catalogue is the heart of your eCommerce app. It is what your users are coming to see, explore, and compare. You can make your app more immersive and engaging with a rich product catalogue full of detailed and high-quality images.
But what if you could go a step further? What if, instead of looking at your product catalogue, your users could explore 360-degree product views as if they were in a store? You can add a new level of engagement and immersion to your product catalogue with a single tap. Now, your users can experience their purchases as if they were in a store, examining the products from multiple angles and comparing them with others.
What's more, with a 360-degree view, you can display all the small details that may not be visible in your regular product catalogue images.
The easy and fast checkout process
During checkout, your customers will be focused on getting the product they want and completing their purchase as quickly as possible. This is when you can lose your customers if your app isn't optimized for this process. You can make the checkout process easier and faster by using a single-page checkout flow.
Such a flow allows your customers to stay on one page throughout the checkout process and avoid having to navigate from one page to another as they progress through the checkout process.
Now, your users can stay focused on the task and complete their purchases as quickly as possible. A single-page checkout flow allows you to minimize distractions and retain the customer's attention.
Enhanced customer analytics and tracking
A new eCommerce app means taking advantage of the latest capabilities and technologies. One of them is enhanced customer analytics and tracking. With this capability, you can identify your users by device type and offer them a customized experience.
You can also measure and track their purchase path and identify improvement areas. The enhanced customer analytics and tracking are also a big win regarding push notifications.
Now, you can deliver personalized and relevant push notifications to your users regardless of which device they use to access your app. All you have to do is identify each user based on their device type and create different messaging for each device type. This is a great way to improve customer engagement and retention
Enhanced Collaboration Experience
A vital part of any eCommerce app is the ability to have a seamless collaboration experience. With an enhanced collaboration experience, your colleagues can easily share files and data, even if they don't have the app installed.
Such a feature is great for businesses with a team that isn't 100% mobile-only. With an enhanced collaboration experience, you can take collaboration on the go, regardless of whether your team members have a smartphone or not.
You can also use collaboration-friendly features such as end-to-end encryption, data compression, and file-size optimization. These features can help you protect your data and make it more secure and easier to share and send.
Enhanced mobile marketing capabilities
Marketers have always been key players in the eCommerce app. With enhanced capabilities, your marketing team can take advantage of the latest eCommerce trends and stay ahead of the game. This includes the ability to create and publish rich media ads in the app.
You can deliver a more engaging and immersive experience to your customers with rich media ads. This can help you boost app installs and in-app purchases. You can also take advantage of dynamic product ads in your eCommerce app.
With dynamic product ads, you can optimize your ads based on real-time inventory data and what your customers have been looking at in your app. This way, you can boost conversions and make the most of your available inventory.
Advanced merchandising capabilities
Your eCommerce app is likely your online store. This means that it is the place where your customers go to buy products. You can use the latest eCommerce trends and boost your merchandising capabilities. One of the critical aspects of merchandising is rotating special offers. You can use special rotating offers to boost sales and promote your most popular products.
Now, you can do this in real-time and on a larger scale, thanks to the advanced merchandising capabilities of modern eCommerce apps. Another feature that can help boost your sales is product recommendations. With product recommendations, you can show your customers products they may be interested in based on their purchase history.
Enhanced mobile marketing capabilities
Product recommendations are a great way to boost sales, but those can also be limited in their capabilities. With a new eCommerce app, you can take advantage of the latest trends and capabilities. One of them is visual product recommendations. With this capability, you can show your customers products that may be relevant to them based on their purchase history.
However, you can also do it by taking a 360-degree view of their purchase history and looking for visually similar products. This way, you can provide your customers with a more personalized experience and boost your sales.
Conclusion
Investing in the e-commerce business is productive, and feature inclusion is a must when you are delving into e-commerce app development. Contact the best e-commerce app development company for complete insight into developing e-commerce apps.
Would you like to read more about this?