10 Estonian Tech Companies To Watch In 2022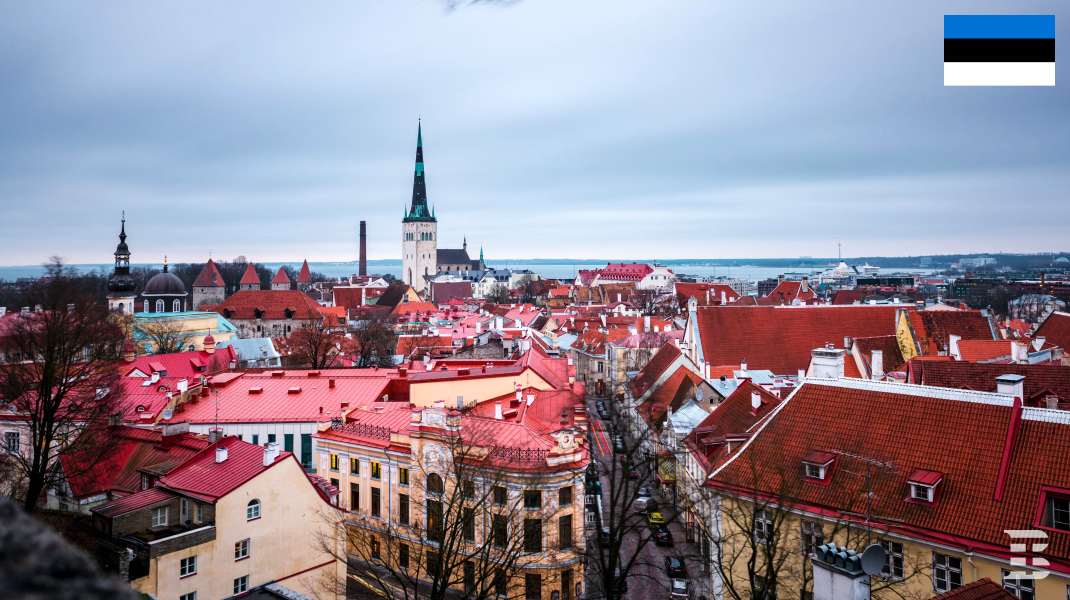 The Estonian tech scene is one of the most dynamic in Europe due to the continuously growing number of startups and unicorns. With less than 1.5M people, the number of startups is higher than in Italy and altogether is estimated at more than $1B.
Estonia managed to transform its digital sector thru a series of cross-industry modernization projects such as e-Residency or e-Estonia that had a decisive impact on how society interacts with tech. But unicorns and startups developed in Estonia even before the digital revolution, but of course, at a slower pace. Skype, for example, was founded by Danish and Swedish entrepreneurs, but the first developers working for it were Estonians. And it is largely considered that this was the starting point for the Estonian digital era.
Today, Estonia has more than 6% of its population working in IT and developing startups and interesting tech companies that should be followed
The 10 Best Estonian Tech Companies To Watch In 2021 are: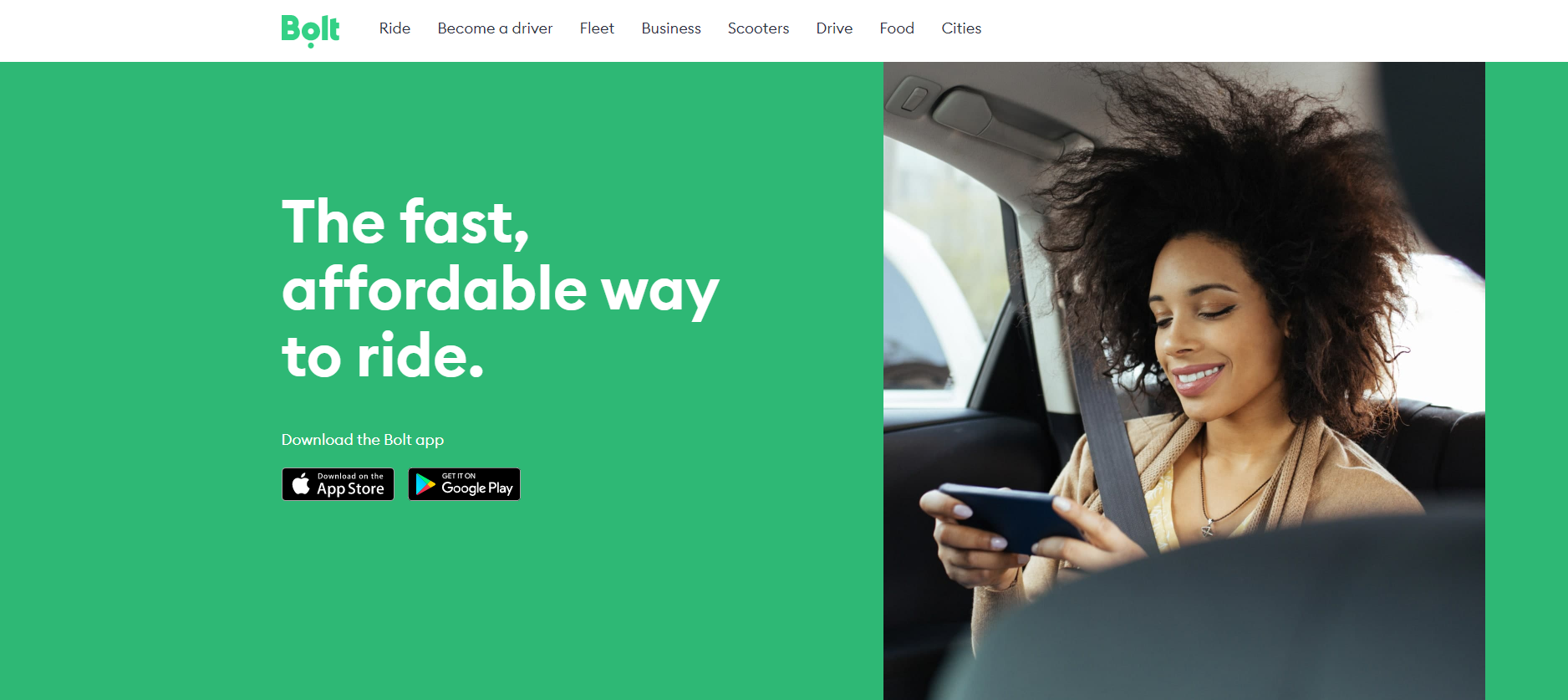 Bolt is the new Uber - a ride-sharing app with Estonian origins and estimated at more than $1.7B. It started to gain popularity in Eastern Europe but is also a top ride-sharing option in Portugal, Mexico, and multiple locations in Africa. Bolt has 2.6K employees as of July 2021, and when it comes to drivers, they charge them up to 15% per ride. However, other companies in the same branch tax 25% per ride, which makes Bolt more competitive on the market.
On the ride-sharing market, Bolt is by far not the first company that comes with adaptive transportation solutions. In Eastern Europe, where Bolt is trying to attract more drivers and customers there is already Uber on the one hand that has already a client and driver base, and on the other, there is Yandex which is the only modern solution in the post-soviet countries from the same region.
The real battle starts in the app, where Bolt comes with a minimalist and simple UI that comes in handy to everyone. On the other hand, Uber has features that Bolt doesn't have yet - the safety section for example. How Uber and Yandex will respond further to Bolt moves and how Bolt will innovate in 2021-2022 may change the industry rules.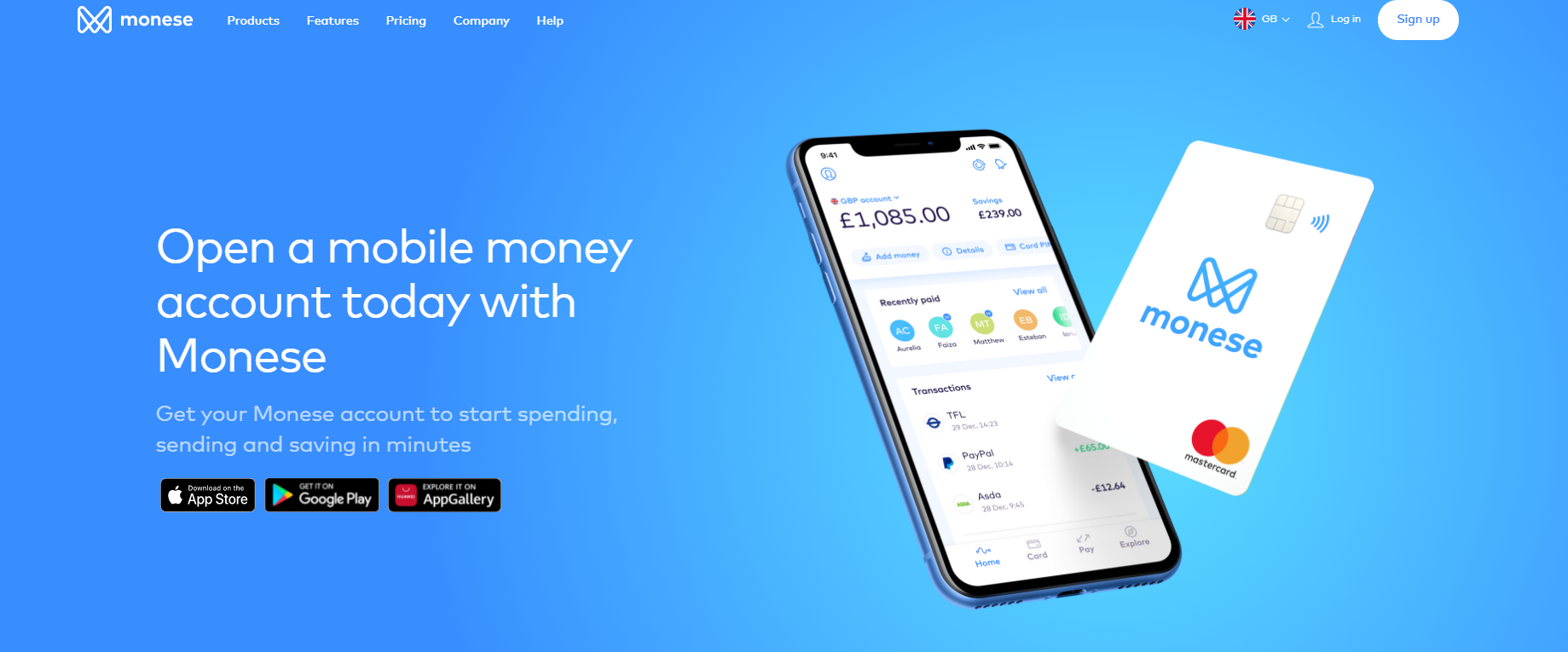 Monese comes from the Estonian Norris Koppe and is a licensed fintech in the UK that operates in the mobile banking sector. Monese started in 2015 with a modest number of 13 employees and it grew up to 370 by 2019, which reveals steady growth of the company. According to Glassdoor, the minimum wage of Monese is estimated at £21K/year for a copywriter, and the highest wage according to the same source goes to the Head of Product - £144K/year.
The Mobile Banking Market also has multiple players with a proven track record, and Monese is one of the youngest yet the most promising there. Revolut, TransferWise, PaySend amongst others covered the market, but like in any other industry, the latest entry has always something new to show.
However, the largest competitor for Monese remains Monzo, since both tools provide the same services, allow users to open and hold an account for free and allow them to send money internationally. When it comes to fees, Monese has higher taxes on transfers, while Monzo takes more on ATM withdrawals. Also, both companies have the same features on the ease of getting a debit card and Mobile Banking services. But, except ATMs Monzo provides more flexibility compared to Monese when it comes to card usability overseas and internationally.
The fight in FinTech is far from over, with possible new players coming into the market in the next few years. Until then, Monese has a challenging task to grow in a market dominated by Monzo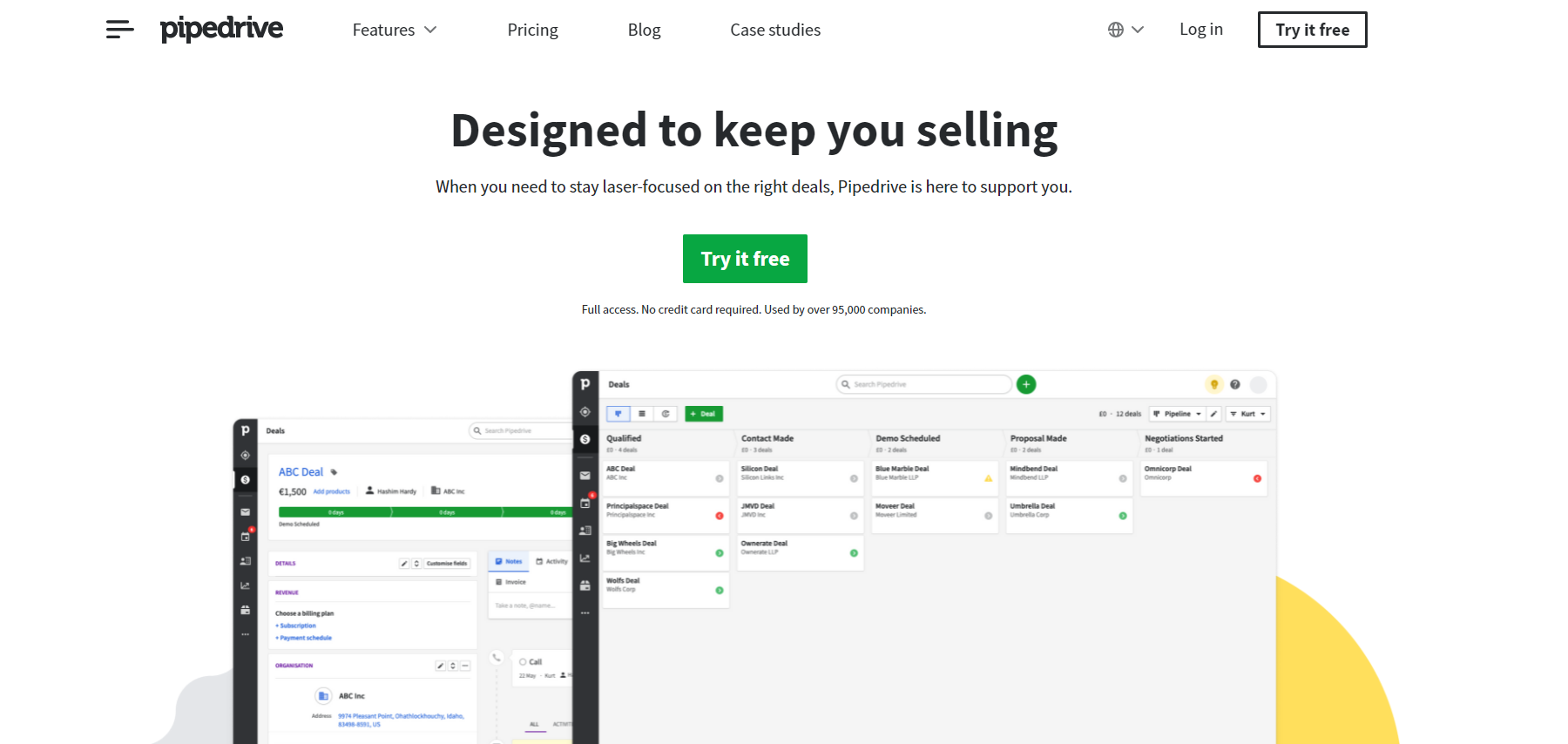 Pipedrive is considered one of the most popular sales CRM on the market, and of course, it has the Made in Estonia label. Pipedrive was founded in 2010 and is also one of the oldest and most experienced players on the market. As of 2021, Pipedrive had 800 employees in more than 10 offices across Europe and North America. Pipedrive pays its employees on average $111K/year, including base and bonuses, which is around $53/hour and at the same time has around 95,000 customers which include both companies and individuals that financially supply the company with resources.

But, with all the good news, and adding that in 2020 Pipedrive became the fifth Estonian unicorn, the CRM is still behind Salesforce, which is the market behemoth. On the other hand, there are also multiple CRM platforms popping up from behind which place Pipedrive in one of the most interesting positions - to innovate and evolve. But the story does not end here, since the CRM market is also divided and segmented into multiple layers, where small businesses prefer CRMs like Pipedrive, while large companies opt for Salesforce. It's not only about the budget, but also the volumes and requirements of each company. And as a side note, Pipedrive is not even in the Top 5 Most Popular CRM but is still one of the most promising on the market.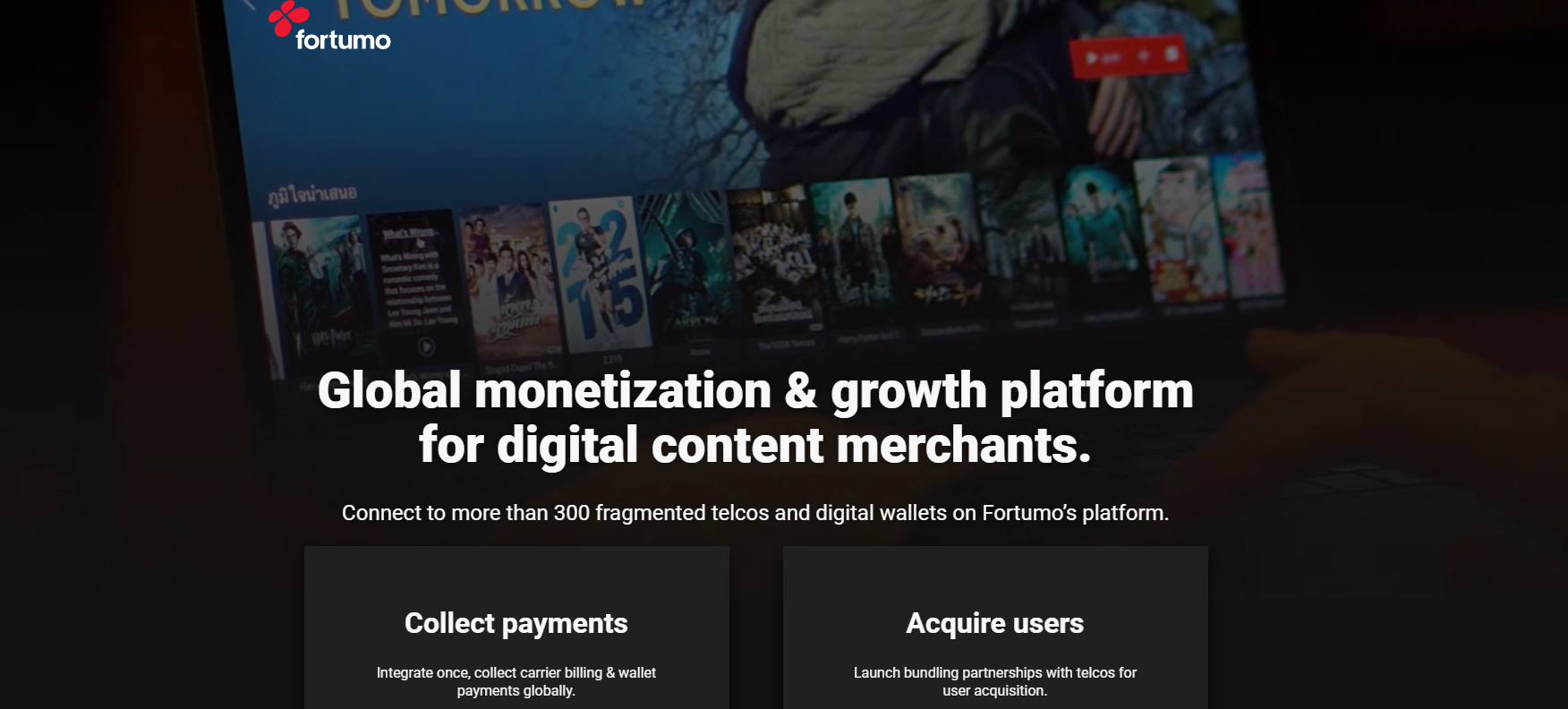 Fortumo is a global monetization and growth platform for digital merchants made in Estonia. It was founded in 2007 and the core of Fortumo is made of 300 different digital wallets and telcos across the globe. For 2007, Fortuma came as an innovative and universal business solution for multiple businesses. Over the years, Fortumo managed to make partnerships with companies like Google, Amazon, Spotify, Facebook, Tencent, and Epic Games.
Fortumo has 180+ employees with its headquarters in San Francisco, California, and has an estimated revenue of $39M. According to Glassdoor, a Customer Success employee at Fortumo gets between $32-34K/year. However, according to teatmik.ee data, the estimated average net wage at Fortumo is €2387/mo.
The main competitors Fortumo has on an international level are Boku, PayOne, and even Citcon with revenue less than $5M. Stats show that Boku is the main player with a 99.44% market share compared to 0.08% that Fortumo has. In customers, that would mean that Boku has ~115K while Fortumo only 117. However, some of Fortumo's customers are larger than Boku's, which means that Fortumo is targeting large players. Back in 2020, rumors were saying that Boku could buy Fortumo, but the deal broke.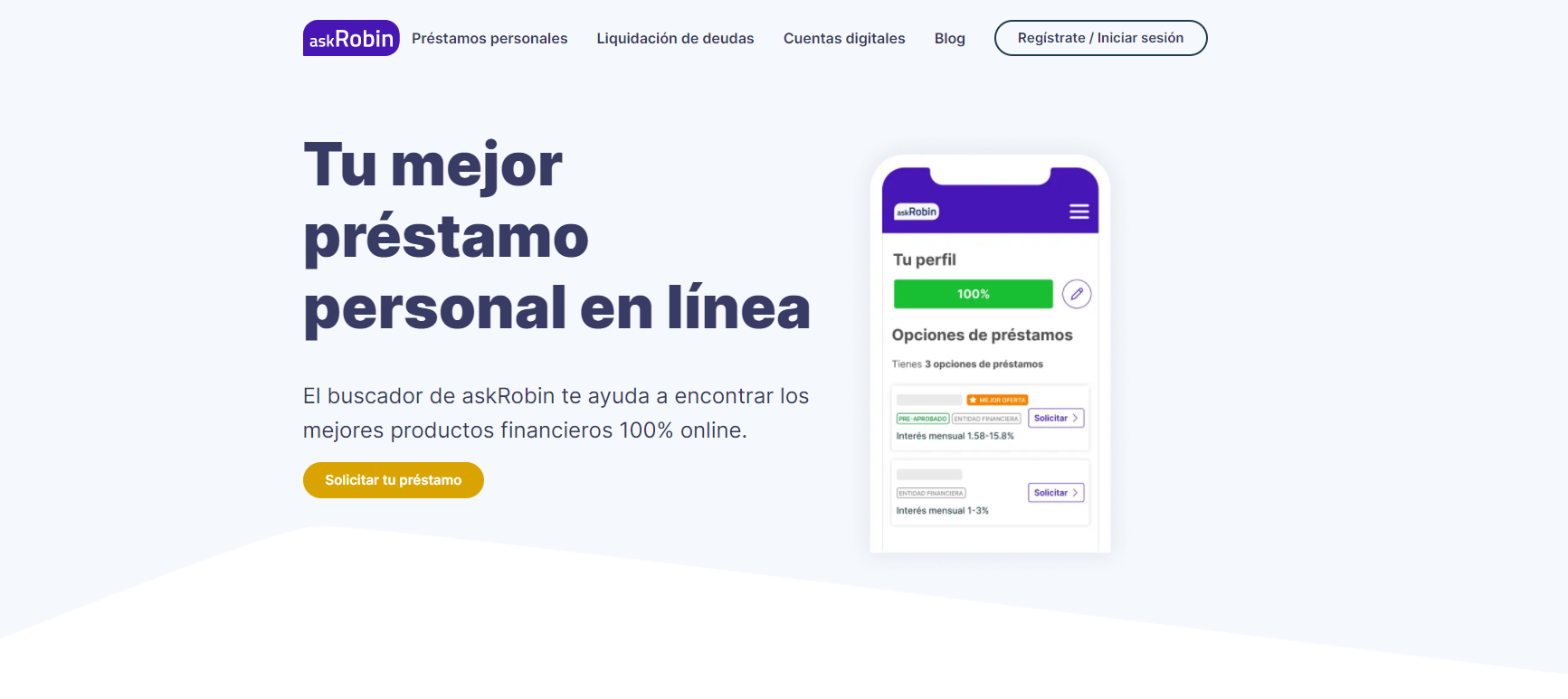 AskRobin was founded in Estonia in 2017 and provides financial services mainly in Latin America & Mexico.
The FinTech tool allowed more than 1 million people to access financial services for their needs in the region - all connected to around 100 different lenders. The main contributors that built and raised AskRobin are the following 4 companies:
Change Ventures

Vereeni Early Stage Funds

Bene ASIA Capital

Lemonade Stand
By 2020, AskRobin raised $1.7M in funds and evolved into a platform where multiple crediting companies compete with each other for customers that want and need better credit offers. The Estonian startup came as a helping hand to more than 60% of the Latin American middle class that cannot access formal credits from banks and are falling to loan sharks on the street which comes with harsh conditions and consequences in most cases.
AskRobin has a turnover of under $5M and provides less than 25 working places, but at the same time, it is not the only or the largest company on the market. Twino, Estate Guru, Compara Guru, or Mintos are also providing similar services on the Latin American market, and some of them are also founded by entrepreneurs in the Baltic countries.
What makes the market interesting and continuously evolving is customer behavior. Having multiple options to choose from, users will require better conditions for credits, and the banking systems which differ from country to country in the same region will most probably come with a response to companies such as AskRobin. On the other hand, the governments should encourage the population to access formal credits and officialize their businesses, and work experience. If there will be a chain reaction generated by a government or a bank in the region is still a mystery.

Veriff is one of the leading AI-based KYC tools that emerged in a growing industry in 2015. It is an Estonian startup that was created by Kaarel Kotkas which in 2018 was named one of the most influential entrepreneurs in Northern Europe by the Nordic Business Report. Veriff has 248 employees as of 2021 and pays on average 1255 Euros/mo for the services of a Verification Specialist in Estonia.
By 2021 Veriff has taken $92.8 million in funding, and also secured another $69 million in a Series B funding round led by IVP and Acel. The entire Global Identity Verification Market is worth $17.6 billion and is also expected to grow by 13% by 2026. Among Veriff global partners and customers there are notable names such as Monese, Transferwise, Blockchain.com, and Mintos.
However, Veriff is not in the top 5 players on the market yet, where GBG, Thales Group, Mitek Systems, and IDEMIA are leading. But the entire industry was boosted by the recent developments in the global economy and digitalization and combined with the Covid-19 pandemic. The last factor is a game-changer that provided the NYC industry with new customers and players as well. If Veriff will take a leading role in the market, or things will settle, is still uncertain since this is a relatively new market where the only boundaries are national and international law.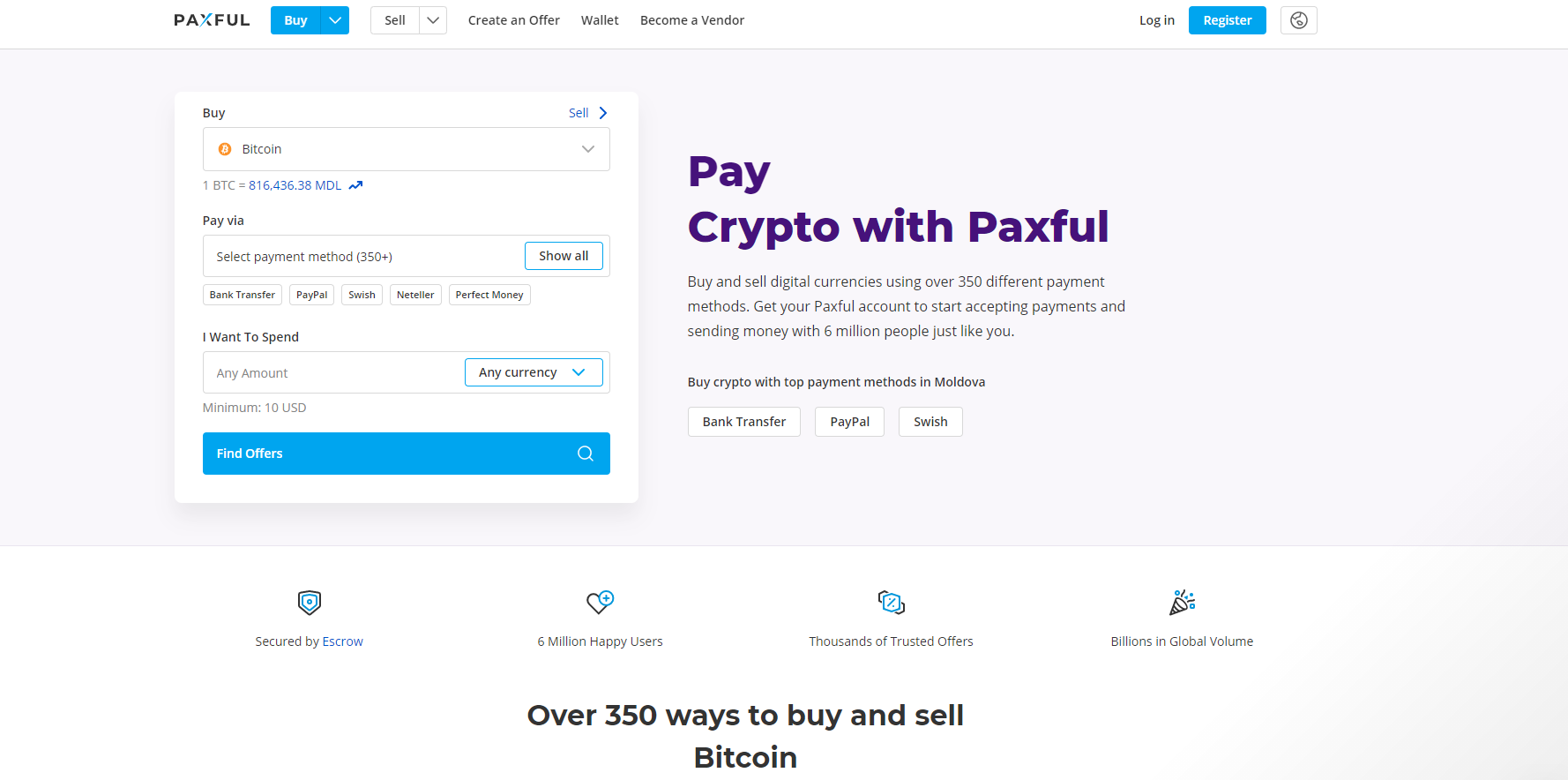 Paxful is an Estonian platform for crypto p2p exchange that comes with small innovations compared to larger platforms, such as Binance. Paxful was founded by Ray Youssef in 2015 and provides crypto exchange services for three currencies: ETH, BTC, and USDT. Paxful has between 250-500 employees and has salaries between $63K up to $241K/year depending on the job title.
On the crypto trading market, Paxful is still very small and focused on the top cryptocurrencies, which makes it even after 5 years a limited platform but with a pleasant UI and nice features. Even though there are hundreds of comparisons between Paxful and Binance, CoinBase, or Kraken, the Estonian platform falls far behind. On the other hand, Paxful comes strong in Africa. The company says that has more than 6 million users across the globe.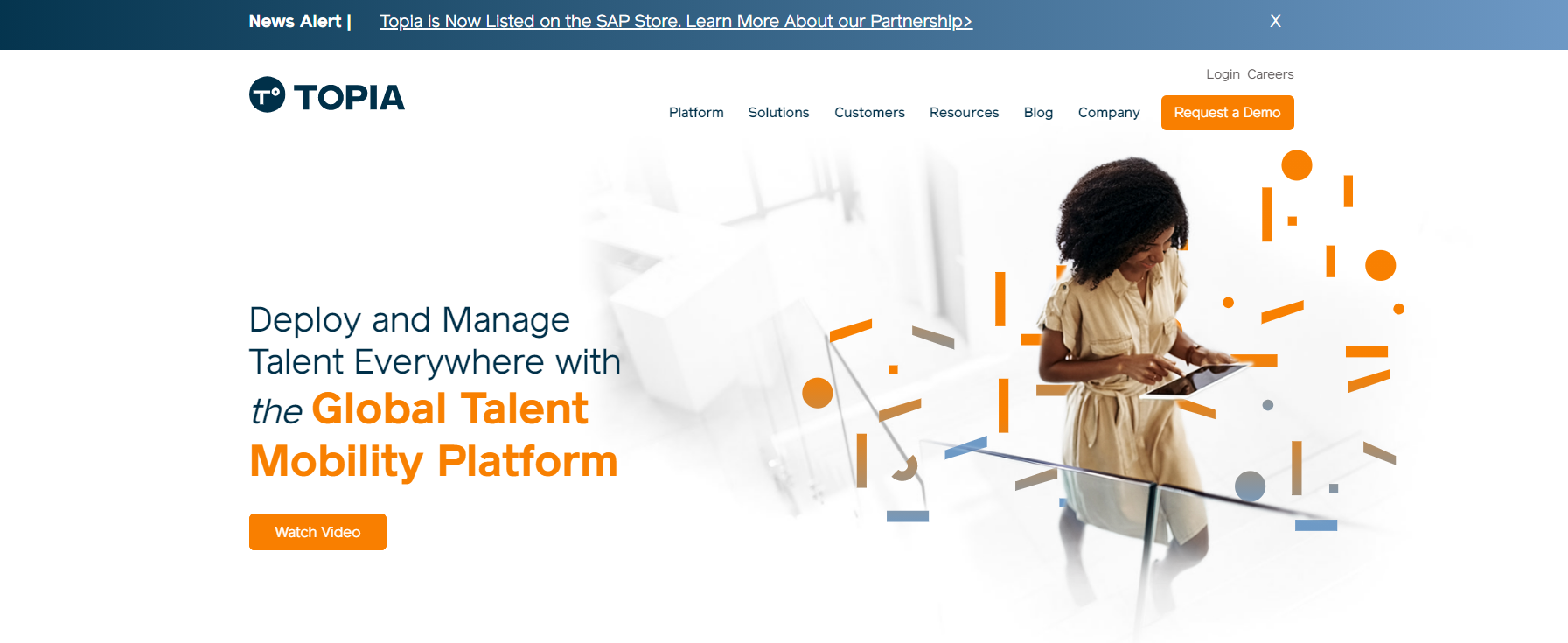 Topia is an Estonian-based startup that was launched in 2010 focused on talent mobility. Topia assists both employers and employees in managing their plan for hiring or get hired in other locations. Topia takes into account details such as compliance, immigration, taxes, reporting and simplifies the entire process. This is probably one of the reasons why tech behemoths such as Dell or AXA work with this Estonian startup.
Topia has around 115 employees, and is currently located in San Francisco, but also has offices in the UK, Estonia, and another one in Bellevue, WA, US. Payscale mentions that as of January 2021 Topia employees get between $37K-113K/year depending on the job.
Topia's top competitors are Service Now HR Delivery, Urban Bound, or ReloTalent. Taking into account the pandemic, the entire industry faced specific challenges which changed the settings on the market. In 2021 the industry will most probably evolve.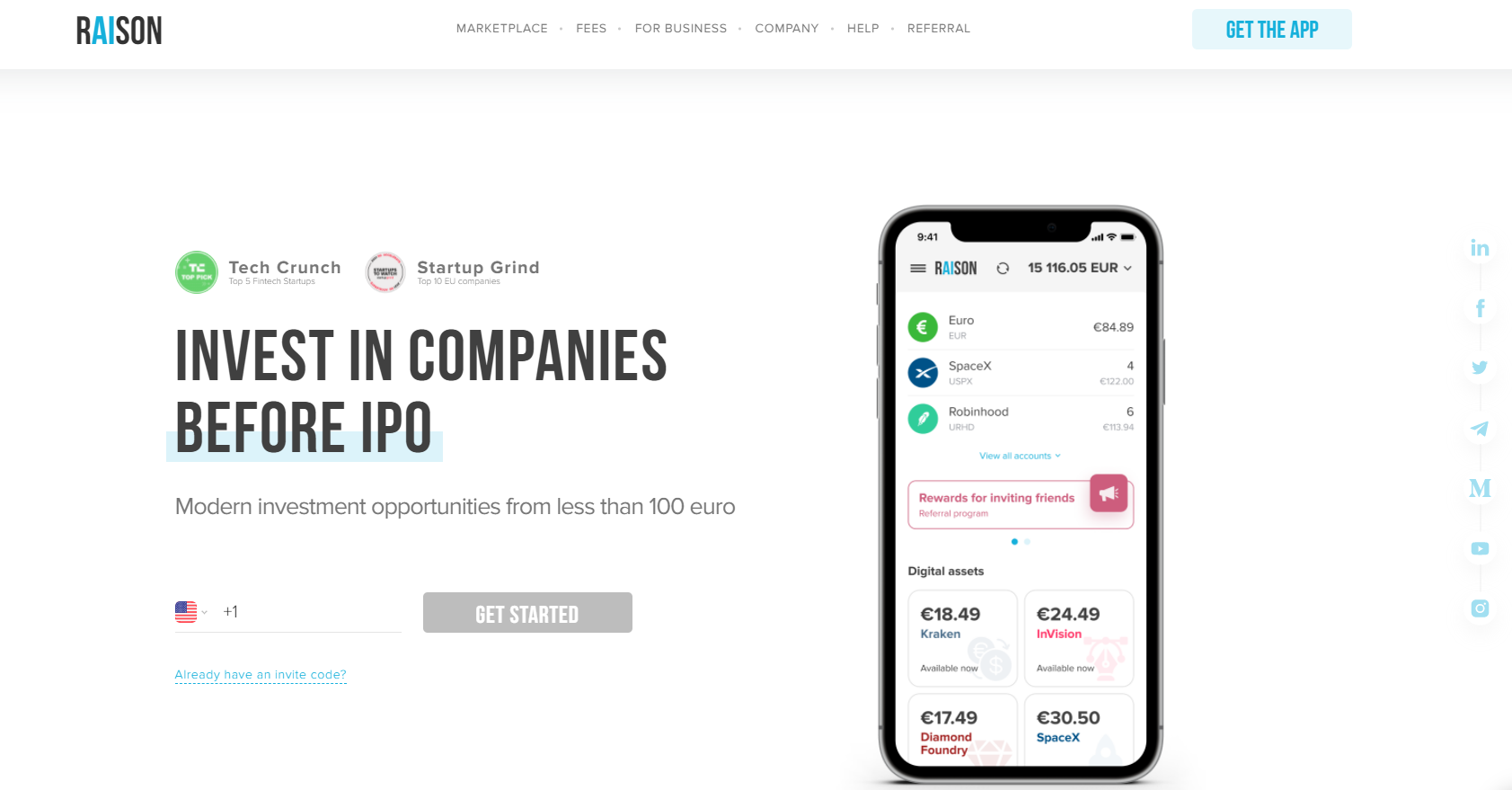 Raison is a financial platform that provides multiple investment options and + easy onboarding. It was founded in Estonia in 2017 and is a relatively new tool on the market. It allows sharing bills with friends but also stores fiat and crypto assets, invest in blockchain products, and financial analysis. So, what makes Raison unique is flexibility.
According to the official website, Raison has a team of 27 people that are handling tasks such as sales, marketing, development, QA, and C-levels. There is no publicly available information about wages at Raison, neither estimations.
The Estonian fintech mobile app competes on the global market with companies such as TNG Wallet, FlowAccount, CashBee, Eco-Bill, or Outbank. They all have similar functionalities, provide similar services, and hire approximately the same number of employees. And even if Raison is not the only Estonian fintech mobile app, it comes with innovative features and different services in some fields. With multiple players in this industry segment, Raison's current version is only a temporary solution to the people's needs, and major updates focused on innovation and user experience will definitely be to keep or even increase the growth rate.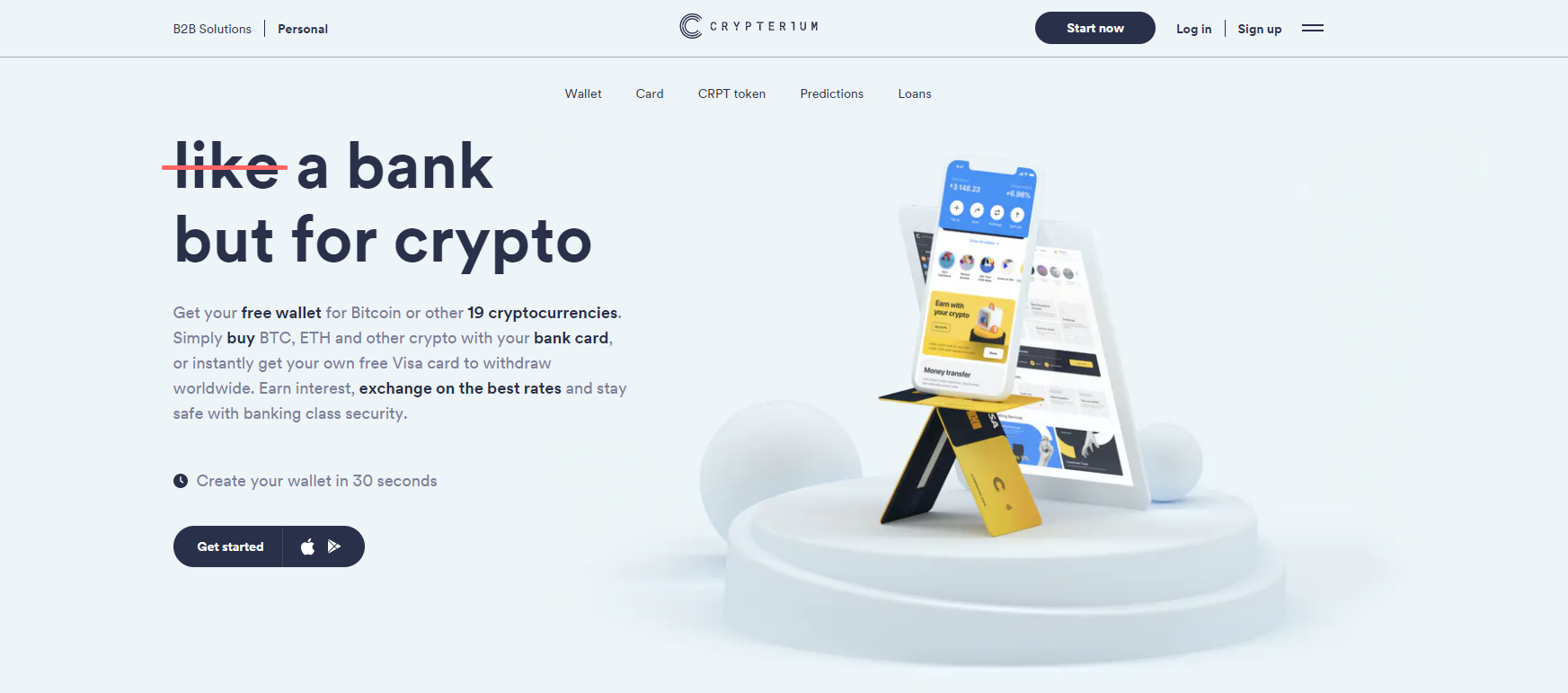 Crypterium is one of the first apps that allows users to pay with cryptocurrencies. It was founded in 2017 in Estonia and comes as an innovative solution in the fintech industry. It allows users to pay via a digital or plastic card that can be acquired for free. On the other hand, Crypterium has some limitations when it comes to spending and ATM withdrawals: users are allowed to spend up to €10.000/mo in online and offline retails and withdraw a maximum of €2500/mo from ATMs worldwide. In addition, it allows users to access a 1% loan or up to €5000 using the main deposit as a collateral deposit.
Crypterium has 84 employees that ensure the app and processes' well functioning and served more than 5M customers worldwide that performed an all-time transaction volume of over $1Bn.
In 2021 Crypterium is not the only competitor on the market, and as a matter of fact, has multiple alternatives that provide identical services and probably take lower fees. MyEtherWallet, Exodus, Decentral among others. If Crypterium will improve and evolve to a top leading position on the global market it is to find out but is definitely a top Estonian company to watch in 2021.
Would you add more Estonian startups to the list?